Back
The weather forecast for today, Monday 29.05.2023
Sun, clouds, thundery showers
Unstable air masses over the Alps.
In the morning sunny weather. During the day, cumuliform clouds will become larger again and isolated thundery showers will develop.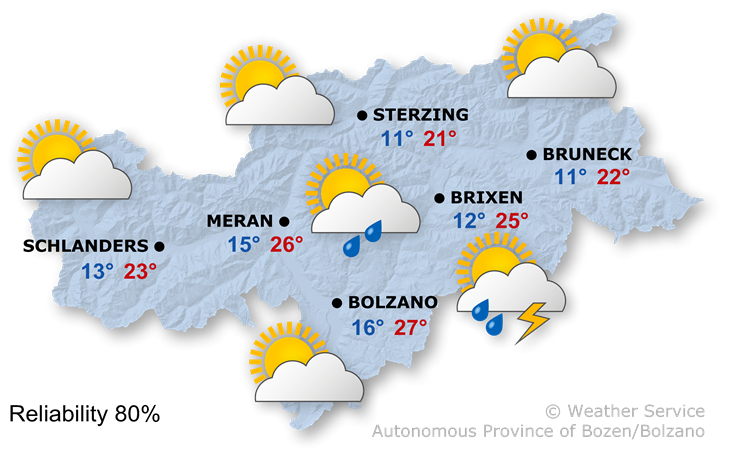 The weather forecast for tomorrow, Tuesday 30.05.2023
Sun and clouds
A weak high pressure system and warm air masses will determine the weather in the Alps.
Quite sunny with some clouds moving through. In the afternoon, at most isolated thundery showers, in the evening or at night thunderstorms become somewhat more likely.